Pitbulls are not your average pet. Due to the perceived dangerousness of the breed, it is the duty of every Pitbull owner to ensure that they are always responsible and that their dogs are never out of control.
By being a responsible pitbull owner, you can prove that this breed is as good of a dog as any other.
If you are looking for a loving and loyal dog, then a Pitbull is the right breed so let us tell you more about them!
Are Pitbulls Good For First-Time Owners?
Pitbulls are great for first-time dog owners as long as you have the time and patience to take care of them and train them properly.
Certainly, they are not for everyone, but a Pitbull may be the right breed if you are looking for a loyal, loving dog.
Here are some reasons why Pitbulls are suitable for first-time owners:
Pitbulls are intelligent and can be trained to follow commands and perform tricks
They are also good watchdogs
Pitbulls are great with families
They require relatively low maintenance (once trained)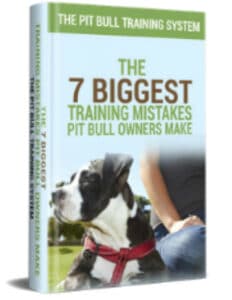 Get the 7 Biggest Training Mistakes free report!
Reasons Why Pitbulls Are Not Suitable For First-Time Owners
Pitbulls can be dangerous to themselves and others if not trained and socialized correctly.
They are also often stereotyped as "dangerous" dogs, complicating finding homeowners insurance.
There are several disadvantages to owning a Pitbull.
They are not a singular breed, this can be confusing for a first-time owner
Pitbulls can be aggressive, especially toward other dogs and animals.
They require a lot of exercise and can be destructive if left alone for too long.
They also have strong jaws that can cause severe damage if they bite.
To Be A Responsible PitBull Owner
1. Always Leash
Gone are the days when dogs were allowed to roam free.
Although some dogs can get away with off-leash activities, the pitbull owner there is responsible for ensuring that their dog is always in control.
All it takes is one incident with a fussy poodle owner to paint your dog as the "vicious" type.
It must be leashed whenever your dog is outside in a non-fenced area.
2. No Unsupervised Play
Along the same line, whenever your dog is interacting with other dogs, no matter how socialized they are, they must be supervised at all times.
One unfortunate characteristic of the pitbull is that they have incredibly strong jaws and sharp teeth (and can be stubborn with them), meaning that a chance encounter with the wrong type of dog could be disastrous.
3. Always Spay Or Neuter
Any type of dog is more volatile when they still have its reproductive organs.
Females and males alike become aggressive and have a tendency to escape when it is time to breed, whether you want them to or not.
Responsible pet owners should spay or neuter their dogs before they can cause any damage – generally at around six months old.
The only exception is for responsible breeders, who should take precautions to ensure that their females do not interact with other dogs when they are in heat.
And also that their male dogs are always under control.
4. Socialize With Care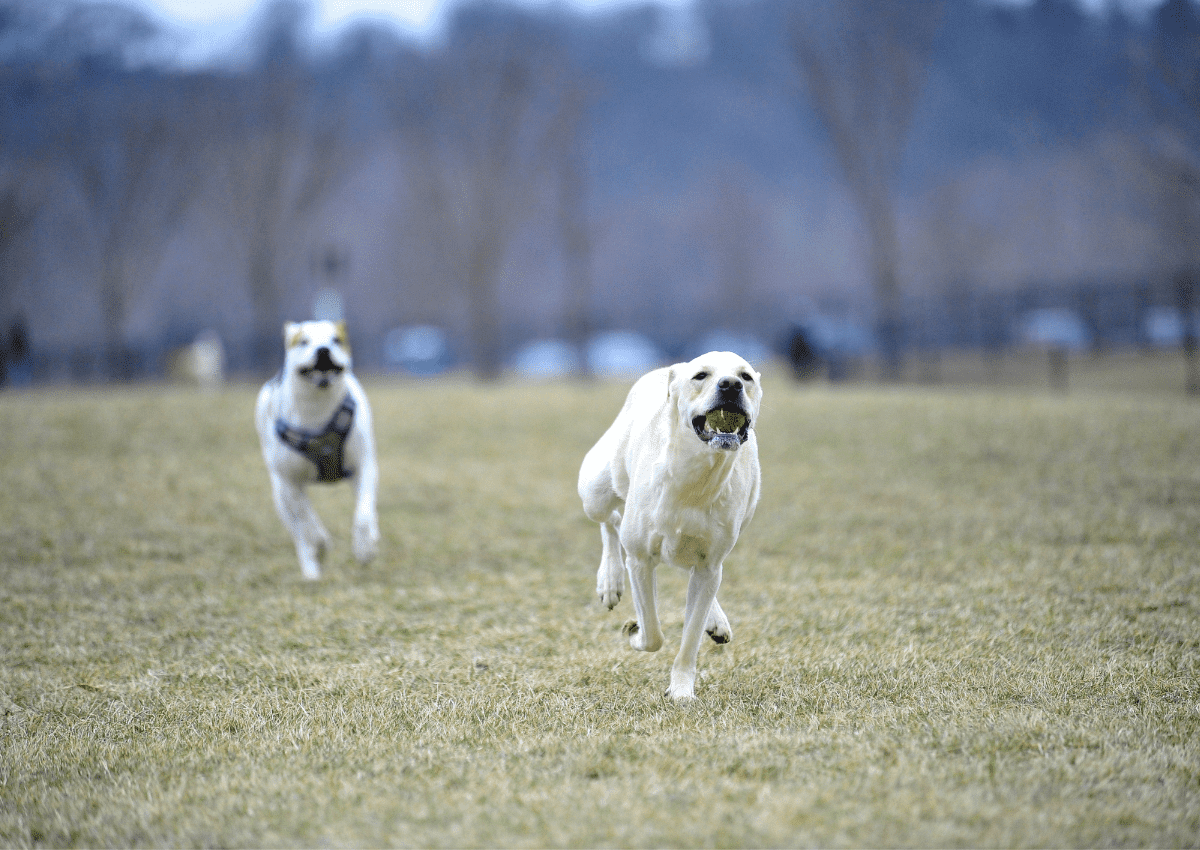 When you have a dog, you first want to run down to the closest dog park to let your canine have some fun.
Unfortunately, more incidents involving dog fighting happen here than anywhere else.
People tend to be perfectly comfortable with letting their dogs run wild at dog parks and don't take any notice of poor behavior.
The majority of the time because dogs are worn out and get frustrated with the antics of another dog, which results in an altercation.
You are better off attending a class that focuses on good dog behavior and sticking to long walks, and the occasional play date with other well-behaved dogs.
5. Exercise Daily
A tired dog is a happy dog, and the pitbull is no different.
Since this is considered a high-energy breed, owners can expect to spend approximately one hour per day exercising their dogs.
Failure to properly exercise a pitbull can result in anxiousness, increased aggression, and destructive habits – such as destroying your favorite pair of shoes.
If you find that walks alone are not burning off significant amounts of energy, then consider enrolling your dog in an agility or flyball class or introducing them gently to a treadmill.
You will find that regular exercise makes your dog more relaxed and fun to be with.
6. Confine With Confidence
Whether your dog is in your backyard, your basement, or another room of the home when you are not around, you need to ensure that they are safely and securely confined.
Pitbulls are quite intelligent and if left to their own devices will attempt to open the door or dig under fences.
Before you leave your dog at home alone they should ideally be crated, unless you are sure that they will not get into trouble.
In most cases a dog will be happier and safer in a crate when you are gone.
7. Be Their Advocate
The best pitbull owners do their best to be advocates for their dogs.
The first step is to understand the breed and its challenges before getting a Pitbull, and then only do so if you are completely comfortable handling this breed.
The second step is to raise a happy, well-adjusted, trained, and properly socialized dog.
You can then show others how great Pitbulls can be and hopefully teach a few people that these dogs are not all they have been portrayed to be.
8. Be Prepared To Do The Right Thing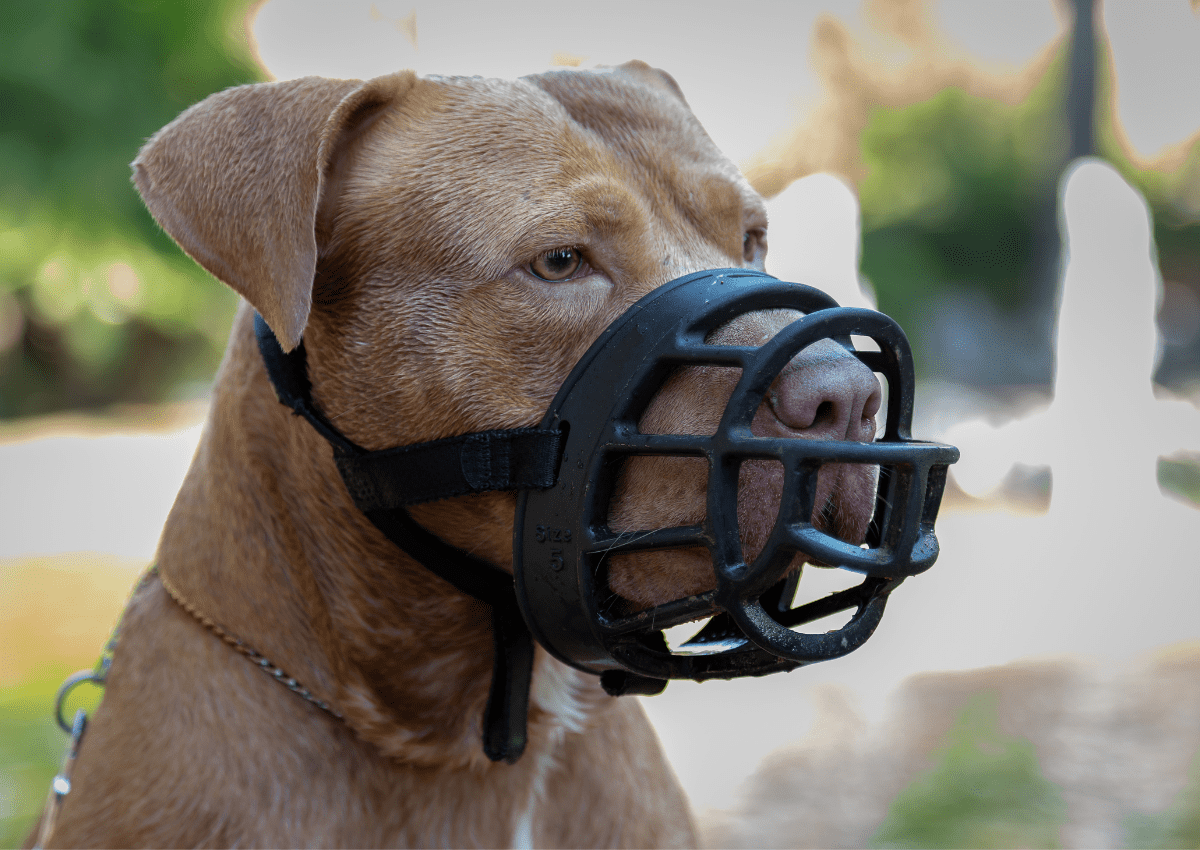 Sometimes, no matter what you do or what type of breed you have, you end up with an unstable dog.
Part of being a responsible Pitbull owner is knowing when your dog can no longer be around others.
Many adolescent dogs become aggressive for no good reason, and you need to watch for signs that perhaps your dog is one of them.
If you have any concerns about your dog, you need to ensure that it cannot hurt anyone.
This may mean a muzzle, professional behavioral training, or in severe cases euthanasia.
This may be a difficult decision, but all owners of potentially aggressive dogs need to be prepared to make it.
Pitbull Misconceptions
There are a lot of misconceptions about Pitbulls. Many people think they are aggressive and dangerous dogs, but that is not necessarily true.
Pitbulls can be great dogs for first-time owners as long as you are willing to put in the time and effort to train and socialize them properly.
They can be great family pets if raised with children and other animals.
However, because of their strong jaws and robust build, Pitbulls can be very destructive if not trained properly.
It is important to remember that Pitbulls are not naturally aggressive or violent dogs; it is typically how they are raised and treated by their owners that determine their personality.
If you are considering getting a Pitbull, do your research first. Many resources are available to help you learn about these beautiful dogs.
Once you have decided that a Pitbull is suitable for you, be prepared to commit to training and socializing your new pet properly.
With love, patience, and consistency, you can have a happy and healthy pitbull that will be a cherished member of your family for years to come.
Conclusion
While owning a Pitbull has pros and cons, they can make great pets for first-time owners.
With the proper training and socialization, Pitbulls can be loving and loyal companions.
If you're thinking about getting a dog and are considering a Pitbull, ensure you have enough time to commit to training and socializing your dog.
This is one way to turn your pet into that loving and patient dog you desire.