Pitbulls are heavy chewers, so it is important for them to have toys to chew on that are not easily destroyed.
However, it can be difficult to find toys that are not only safe but can survive their heavy chewing and are worth the money.
Thankfully, there are multiple subscription boxes available that offer a variety of toys and treats specifically designed for Pitbulls and other heavy chewers!
Dog Toy Subscriptions Box For Heavy Chewers
1. Super Chewer by BarkBox
At the time this company launched in 2012, they only offered one monthly subscription box known as The Barkbox. Thankfully, they soon ventured out and created a separate box specifically designed for heavy chewers.
The Super Chewer Box features a different theme each month and includes 2 tough toys, 2 full-size bags of treats, and 2 meaty all-natural chews.
There is an option to customize this box for allergy and diet preferences.
Unlike the Bullymake Box, the "toy free" option is not available during checkout, but you can message customer service to request one if you wish to receive no toys.
I was unable to find a price for the "toy only" option, but customer service should be able to provide you with that information as well.
This box also comes with a 100% satisfaction guarantee and will replace any toys that your Pitbull does not like or if they destroy one of them
Price and Plans
There are three different monthly subscription plans for this box. You can choose to receive one month for $45, 3 months for $34 per box, or 12 months for $29 per box.
They also have the option to add an additional toy in every box for $9 per month.
Check our detailed review of Barkbox Super Chewer.
2. Bullymake
The Bullymake Box was created in 2014 and specifically focuses on keeping power chewers satisfied.
Each box has a different theme and is filled with 2 to 3 tough chew toys and 2 to 3 delicious, natural, and healthy treats.
This box is also customizable, so if your Pitbull is allergic to certain ingredients or does not like certain materials, you can change the box to fit its needs!
You can also select the "toys only" option when subscribing if you wish not to receive any treats at all. If you select the "toy only" option, then you will receive 4 to 5 toys.
The best thing about this box is they offer a 14-day guarantee.
If within 14 days your Pitbull manages to destroy any of the toys inside the box, then they will send you a free replacement.
Price and Plans
Bullymake offers multiple plans at different prices. The standard price for one month is $45, or you can subscribe for multiple months at once to save money.
They offer a 3-month subscription for $36 per box, 6 months for $34 per box, and 12 months for $31 per box.
There is also the option to add an extra toy for only $9 per month.
3. Kong Box
This subscription box has recently been rebranded at The Kong Club.
It is unique from other dog toy subscription services because when you subscribe to The Kong Club you will not only get toys and treats sent to your door each month, but you will also receive one on one vet support at no additional cost!
Each box includes 1 KONG classic toy, 1 KONG training toy, 1 personality toy, 3 treats, and recipe and tip cards!
The recipe and tip cards that are sent to you will be based on your dog's personality. Unfortunately, this subscription box does not offer customization, or the option to receive only toys.
There is also no information online about replacing the toys in your box if they are easily destroyed.
Price and Plans
This subscription service has three different plans to choose from. You can get 1 month for $44.99, 6 months for $39.99, or 12 months for $34.99.
It does not look like they have the option to add a toy for an additional price, but each plan says it includes a monthly bonus item!
4. BoxDog Toy Box
This subscription box is filled with high-quality treats, vegan skincare, toys, blankets, and other gadgets.
The thing that makes this box different from others is that the items included in the box are handmade!
The ingredients they use to make their treats are the same ingredients we would use when making treats for ourselves.
This means we could also enjoy the treats in the box if we wanted to!
They also cater to allergies, so if your Pit can not have certain ingredients, you can select that at checkout.
The items included in the box will depend on if you choose to do a monthly box or a seasonal box.
The monthly box will include 2 bags of handmade treats, 1 specialty item, your choice of 2-3 toys, and new monthly items.
Its seasonal box will include 3 bags of handmade treats, 1 specialty item, your choice of 2-3 toys, and toys for all 4 seasons.
The downside to this box is that it is not designed specifically for heavy chewers, so you will
need to select the "extra tough" toys you want to be included in your box.
They also do not offer a large selection of toys and treats to choose from.
Price and Plans
This subscription service offers a monthly or a seasonal box. The monthly box cost $45, or you can subscribe for 6 months for $40 per box.
The seasonal box is $55 per quarter, or you can pay $50 every 90 days for 4 boxes. They also offer prepaid payment plans for both.
5. Power Chewer Box by PupJoy
Another subscription box option is the Power Chewer Box by PupJoy. This company focuses on better quality and ingredients.
When purchasing one of their boxes you can expect to receive products with no artificial preservatives, flavors, sweeteners, or colors.
There will also be no dangerous by-products, meat meals, or fats. Each box will include 1 durable toy, 2 premium treats, and 2 grass-fed bully sticks.
There is also an option to "Build Your Own Box" that allows you to completely customize your box.
They offer 100% satisfaction guaranteed if you are not satisfied with your box as well!
Plans and Pricing
This subscription box is offered as a one-time buy for $32.99 or you can subscribe for 3 months for $98.99.
If you choose the "Build Your Own Box" option, then prices will vary depending on the number of items you choose.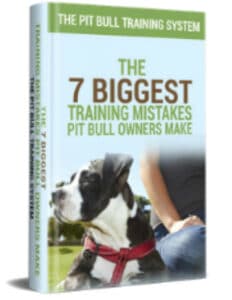 Get the 7 Biggest Training Mistakes free report!
Heavy Chewers Dog Toy Subscriptions – FAQ
Getting Single Toys
If you are not ready to commit to a monthly subscription, there are other options to choose from if you are wanting to purchase toys for your heavy chewer.
If fact, some of the subscription boxes above actually sell dog toys for heavy chewers on their website. KONG is a very popular dog toy brand that is known for its iconic KONG toy.
It is supposed to withstand the strongest chewers.
You can purchase this toy and others on their website without having to subscribe to one of their boxes!
BoxDog and PupJoy also offer an assortment of products on their websites that are available to purchase without a subscription.
Purchasing individual products is a great way to try out a few toys before deciding to commit to a monthly subscription!
Are Subscription Boxes Worth It?
Subscriptions can become expensive, and you may be wondering why you would commit to a subscription box if you can purchase heavy chewing toys elsewhere, but there are actually
many pros to these toy subscription boxes.
These subscription boxes allow toys and treats to be delivered directly to your door. This keeps you from having to take time out of your day to go buy them.
Also, with these subscription boxes, you know exactly what products and ingredients your Pitbull will be putting in their mouth and body.
Almost all of them are customizable to fit your dog's needs, which is great for dogs with allergies.
Toys are also great for mental and physical stimulation and while you can purchase some toys individually, not all toys that come in these boxes will be available for you to purchase, so these boxes are a great way to introduce new and engaging toys to your dog!
Final Thoughts
Finding safe and affordable dog toys for Pitbulls can be hard. Many toys can be easily destroyed, and this can be unsafe.
Choosing a subscription box for heavy chewers is a great way for your dog to try out new and engaging toys that will withstand their powerful chewing.
They also provide your Pitbull with a variety of delicious and healthy treats.
Plus, the best part is they are delivered straight to your doorstep which is super convenient!
We all love to spoil our pets, and what better way to do so then to surprise them with new toys and treats each month?