No dog owner enjoys leaving their beloved companion at a kennel, but whenit must be done, you want to find the best place possible for your dog.Pit bull owners who have to board their dog face an additionalconsideration. You're not just asking, "which kennel seems like thebest?" but, "will any nearby boarding kennel take my pit bull?"
No dog owner enjoys leaving their beloved companion at a kennel, but whenit must be done, you want to find the best place possible for your dog.Pit bull owners who have to board their dog face an additionalconsideration. You're not just asking, "which kennel seems like thebest?" but, "will any nearby boarding kennel take my pit bull?"
Depending on the answer to that question, you may have to jump througha few more hoops than the Yorkie owner next door. But ultimately, alldog owners will have a similar set of concerns.
Starting Your Search
Check your local phonebook, the Internet, and any other resources you have, especially friends whohave previously boarded their dogs. Make a list of local facilities. Ifany of your friends had a particularly wonderful or awful experience ata specific kennel, it will probably jump to the top or bottom of yourlist. If there's a local pit bull organization, they would also be agreat place to ask for recommendations.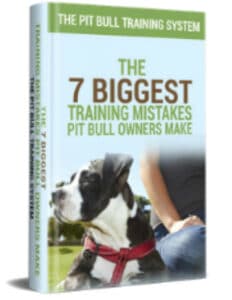 Get the 7 Biggest Training Mistakes free report!
The Phone Call
Next, call the kennels. Yes, you want to make an in-person visit, but you can save yourself sometime and trouble by making a few calls before you run all over town.
The obvious first question is, "Do you board pit bulls at your kennel?" Ifthe answer is "no," cross the kennel off your list.
If they do welcome pit bulls, ask a few basic questions. A bad attitude orunwillingness to offer information isn't a good sign.
Questions to Ask on the Phone
Can the kennel accommodate the dates you require?
Is someone always at the facility overnight?
Do they have a vet on call 24/7?
Can they cope with any special requirements you might have?
If you have more than one dog, can they stay next to each other?
Are other types of pets (such as cats!) kept out of sight (and ideally, hearing) to minimize stress?
Will they be sure to call you in case of an emergency?
The Visit
No matter how great therecommendations or how wonderful the phone contact you spoke withsounded, you want to visit the kennel in person. Do not schedule anappointment, but walk in unannounced. Ask to see the dogs. If thefacility refuses, that's a big red flag, and I at least would avoidleaving my dog there if at all possible.
While some dogs won't thrive in any kennel situation and one or two mopey looksare to be expected, most of the dogs should look reasonably happy. Allof the dogs should have fresh water and a clean kennel. Thestaff should be caring, enthusiastic and have a good relationship withtheir guests.
Which Kind of Kennel Run Is Best?
There are two basic types of runs inwhich your dog is likely to be housed. There are advantages anddrawbacks to each.
Mixed indoor/outdoor runs, wherethe interior is connected to an outside space by a doggie door, letyour pit bull get as much fresh air and sunshine as he wants. On theother hand, indoor-only runs ensure a greater amount of human contactand guarantee your dog exercise in a larger space, as the staff has totake the dogs out on walks.
And while it's true that mixed runs assuremore fresh air, you might be better off minimizing the exposure to theoutside in extremely hot or cold conditions.
Pit Bull Specific Concerns
Try to make surethe staff is comfortable around pit bulls. If there are no pit bulls inresidence at the kennel when you're visiting, observe how the staff actaround large working breed dogs. Fortunately, most people who work atkennels genuinely love animals and are comfortable around all breeds ofdogs.
No one wants to leave their pet alone in astrange place. But if you follow these steps, get a satisfactory answerto all of your questions, trust your instincts, and rely on basiccommon sense, odds are your pit bull will have the best kennelexperience possible while you're away.